Great news! You can pre-order Hybrids on Amazon now! Just click on the following link and you can preorder it for £4.79 - a 20% discount on the cover price of £5.99!
>>
Buy David Thorpe's Hybrids on Amazon UK
. What are you waiting for?!
New cover image
And I've just received from my editor the latest image for the front cover design with Johnny Online's face changed, as previously mentioned on the last Hybrids update blog entry. Do you think it's an improvement?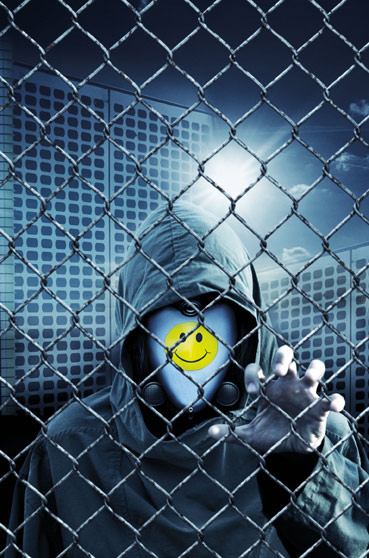 Funny how both his face and mine on my profile are backlit. Do you think Harpers are trying to tell me something?